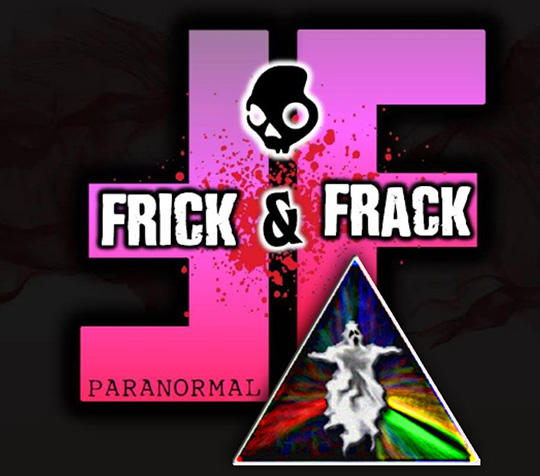 Emily Menshouse Stakely, PRISM Paranormal Research South Florida
Emily Menshouse Stakely has studied paranormal activities, concentrating in the area of electronic voice phenomenon analysis (EVP), for nearly 18 years. She has participated in and conducted large scale location and residential hauntings including being the paranormal residential investigator for The Seaton Manor located in Ashland, Kentucky.

Emily founded Frick & Frack Paranormal (affiliate of PRISM) and will be working on The Boneyfiddle Hauntings project located in Portsmouth, Ohio. She is also the Creator of The Dirty Ghostbox, which you can find on her YouTube page.

Emily is a cast member of the television show, The Paranormal Journeys, participating in Seasons 3-5, currently filming Season 5. The show can be found on Roku Vanity Code: GH05T Can also be veiwed in Kentucky, Indiana, Tennessee, Maine, Massachusetts, New Hampshire, New York, and Montana: Check Local Listings! Also, Emily has recently worked with PRISM's Founder, David Pierce Rodriguez, on Haunted Columbus and Haunted Louisville projects. She has had numerous radio guest appearances on networks such as Para-X, Paramania, KCOR, Holsworthy Mark Show, The Calling, Paranormal Analytical, Paranormally Correct, A to Z with Amy and Zana, Exploring The Bizarre, Robyn Nelson's Paranormal Files 13, and Behind The Open Door, Jay Miles Vanishing Gates, Ghostbox Radio KCOR with Greg Bakun.
She also conducts her own Facebook Live Interviews and have had multiple guests: Robb Demarest from Syfy's Ghost Hunters International & Haunting Australia, Steve DiSchiavi from Travel Channel's The Dead Files, Philip Siracusa author of The Horsefly Chronicles, Mark "Ghostman" Antony Raines Devon, England's #1 Paranormal Podcaster (Holsworthy Mark Show), and much more!!

Emily obtained her Bachelor and Master Degree in Christian Education with a minor in Theology at Freedom Bible College and Seminary. She furthered her education by also obtaining a Bachelor in Accounting through Ohio University, Bachelor of Business Administration/Marketing through The University of The Cumberlands along with her Master in Teaching (Elementary Education). She has extensive background in business development, marketing, social media, training/teaching, and management.
Investigations: The Seaton Manor, Lee Roy Hay House, The Old Mill Inn, Rohs Opera House, The Circus House, Thurber House, The Palace Theater, The Culbertson Mansion, Old South Pittsburg Hospital, The Stanley Hotel, BottomsUp Bar, Schmidt's Sausage House, countless residentials, and much MUCH MORE!!!
Emily's Social Media Links