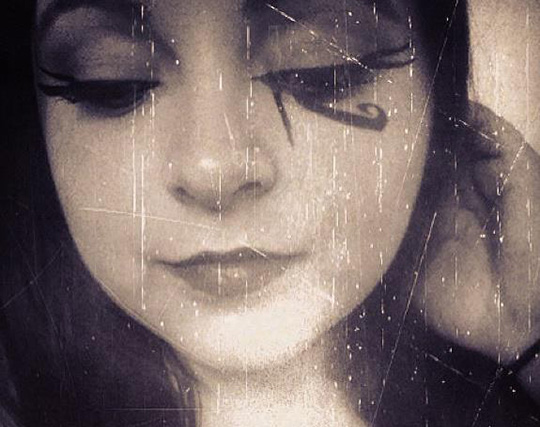 Stephanie Bautis, PRISM Paranormal Research South Florida
Stephanie Bautis, 29 years old, was born in New Jersey. A year later she relocated to Miami with her family where she would be raised. By the age of 5 she experienced her first spiritual encounter. Since then she has been able to communicate and see those whom have passed. Since then, she has always had a greater interest in the paranormal. By the age of 13, her ability had only gotten stronger. In her early 20's she began going to ghost tours where she realized she had a profound interest and love for seeking knowledge and scientific findings of what is considered the unexplained to most of us.

Soon enough, she became a part of a paranormal group located in Miami, where she herself would begin giving the ghost tours to those who had the same curiosity when she first started out. And since then, she has been a apart of plenty investigations where she was able to give assistance those in need of help by gaining a better aspect of all the different types of spiritual realms that exist out there in our world today. Stephanie has been apart of tours, television appearances, radio appearances and special cases such as; regular hauntings, spiritual sightings, possessions and poltergeist activity. Stephanie joined PRISM South Florida in 2014.

EN ESPAÑOL
Stephanie Bautis tiene 29 años, nació en New Jersey pero al cumplir un año su familia se mudo a Miami donde creció. A la edad de cinco años tubo su primer encuentro fantasmal. Desde entonces ella ha podido comunicarse con aquellos que han fallecido. Debido a esto, Stephanie siempre ha tenido un gran interés en lo paranormal. A la edad de 13 años su habilidad se fortaleció. Al cumplir los 20 se interesó por los tours de fantasmas, pronto se dió cuenta que su interés iba mucho mas allá, quería alcanzar la verdad científica en los sucesos inexplicables para la gran mayoría de personas.

Muy pronto Stephanie se integró a un grupo paranormal en la ciudad de Miami, donde ella misma sería la guia del tour y acompañaría personas que tienen sus mismas inquietudes. Desde entonces ella ha tomado parte en muchas investigaciones, Stephanie ha podido asistir a personas que necesitan ayuda cuando se sienten asustadas por una situacion desconocida. Ella es capáz de explicar los aspectos de todas las realidades espirituales conocidas hasta ahora.
Stephanie ha sido parte de tours, apariciones en televisión, radio y casos especiales, como casas embrujadas, visiones de espiritus, posesiones y actividades de tipo poltergeist. Acualmente es miembro de PRISM South Florida desde el ano 2014.

Stephanie's Social Media Links