PRISM on Facebook
2017 PRISM EVENTS
November 15, 2017
Radio Interview
La Poderosa 670 AM
El Mundo al Día con Enrique Encinosa
South Florida, Keys, Orlando

October 29, 2017
Event Host
Hit That Dive
4th Annual Haunted Hangover
Omaha, Nebraska

October 26, 2017
Event Host
Historic Ghost Tour​
Deering Estate
Miami, Florida

October 21, 2017
Event Host
Public Paranormal Investigation​
Gold Coast Railroad Museum
Miami, Florida

October 19, 2017
Event Host
Historic Ghost Tour
Deering Estate
Miami, Florida

October 13, 2017
Event Host
Overnight Ghost Hunt (Spookover)​
Deering Estate
Miami, Florida

October 6, 2017
Event Host
Ghost Hunt w/ Arvida M.S.
Deering Estate
Miami, Florida

October 2017
(Friday nights in Oct.)
Event Host
Haunted Hollow
Omaha, Nebraska

October 2017
(Weekends in Oct.)
Event Host
Paranormal Classes
Nopeming Sanitorium
Duluth, Minnesota

August 18, 2017
Paranormal Investigation
Residence
Kendall, Florida

August 16, 2017
Radio Interview
La Poderosa 670 AM
El Mundo al Día con Enrique Encinosa
South Florida, Keys, Orlando

June 14, 2017
Radio Interview
La Poderosa 670 AM
El Mundo al Día con Enrique Encinosa
South Florida, Keys, Orlando

May 9, 2017
Paranormal Investigation
Residence
Doral, Florida

May 6 & 7, 2017
Event
3rd Annual Black Angels Hearse & Pro Car Show
Westfair Fairgrounds
Council Bluffs, Iowa

April 1, 2017
Paranormal Investigation
Victor Hotel
Victor, Colorado

March 25, 2017
Paranormal Investigation
Gulfstream Hotel
Lake Worth, Florida

February 2017
Paranormal Investigation
Museum of Colorado Prisons
Cañon City, Colorado

February 22, 2017
Radio Interview (8-10 PM)
La Poderosa 670 AM
El Mundo al Día con Enrique Encinosa
South Florida, Keys, Orlando

February 18, 2017
Paranormal Investigation
Undisclosed location
Broward County, Florida

February 3, 2017
Paranormal Investigation
Deering Estate
Miami, Florida

January 2017
Paranormal Investigation
Cheeseman Park
Victor, Colorado

January 21, 2017
Paranormal Investigation
Private Residence
Omaha, Nebraska

January 18, 2017
Radio Interview
La Poderosa 670 AM
El Mundo al Día con Enrique Encinosa
South Florida, Keys, Orlando

January 11, 2017
Award Ceremony
Programming Partner of the Year
Deering Estate
Miami, Florida

January 6, 2017
Event Host
Deering Estate
Miami, Florida
Recent Press

October 31, 2006 - Podcast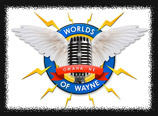 PRISM founder
David P. Rodriguez
and PRISM investigators Carl Norgard, Dottie Norgard, Dan Christianson and Jon Shrimpton were interviewed for the Omaha's
Worlds Of Wayne
Halloween 2006 podcast.
October 30, 2006 - Radio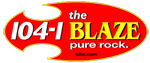 PRISM's founder, David Pierce Rodriguez, and PRISM investigator Dan Christianson, were interviewed on Lincoln, Nebraska's KIBZ 104.1 FM The Blaze during the 'Tim and The Animal' morning show. Several EVPs recorded by the team at the Villisca Axe Murder House were played and discussed.
October 26, 2006 - Newspaper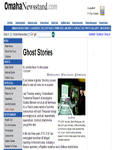 A story about PRISM was featured on the front page of the Omaha metro area's Suburban Newspapers. Journalist Jennifer Meyer accompanied PRISM on an investigation of Haunted Hollow on October 19, 2006.




October 2006 - Radio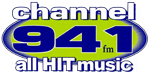 PRISM's EVP audio from the Haunted Hollow investigations were featured in several advertisements on KQKQ 98.5 FM and KQCH 94.1 FM in October of 2006.

Radio Ad - Haunted Hollow & PRISM (2006)
Below is a short Haunted Hollow radio promo that aired in October 2006 feautring several of PRISM's EVPs from our investigation of the farmhouse. Photo credits Carl Norgard and David Pierce Rodriguez.
August 26, 2006 - Television

July 16, 2006 - Podcast

PRISM's founder and lead investigator
David P. Rodriguez
was interviewed on
Ghostly Talk
paranormal talk radio on Sunday July 16, 2006. Several EVPs from recent investigations were discussed.
May 2006 - Book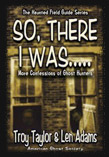 January 5, 2006 - Television


PRISM Norfolk founder Anney Horn was interviewed by Sioux City, Iowa NBC affiliate KTIV News. The news story focused on her involvement in paranormal research with PRISM.

PRISM Press & Events Archives