PRISM on Facebook
2017 PRISM EVENTS
November 15, 2017
Radio Interview
La Poderosa 670 AM
El Mundo al Día con Enrique Encinosa
South Florida, Keys, Orlando

October 29, 2017
Event Host
Hit That Dive
4th Annual Haunted Hangover
Omaha, Nebraska

October 26, 2017
Event Host
Historic Ghost Tour​
Deering Estate
Miami, Florida

October 21, 2017
Event Host
Public Paranormal Investigation​
Gold Coast Railroad Museum
Miami, Florida

October 19, 2017
Event Host
Historic Ghost Tour
Deering Estate
Miami, Florida

October 13, 2017
Event Host
Overnight Ghost Hunt (Spookover)​
Deering Estate
Miami, Florida

October 6, 2017
Event Host
Ghost Hunt w/ Arvida M.S.
Deering Estate
Miami, Florida

October 2017
(Friday nights in Oct.)
Event Host
Haunted Hollow
Omaha, Nebraska

October 2017
(Weekends in Oct.)
Event Host
Paranormal Classes
Nopeming Sanitorium
Duluth, Minnesota

August 18, 2017
Paranormal Investigation
Residence
Kendall, Florida

August 16, 2017
Radio Interview
La Poderosa 670 AM
El Mundo al Día con Enrique Encinosa
South Florida, Keys, Orlando

June 14, 2017
Radio Interview
La Poderosa 670 AM
El Mundo al Día con Enrique Encinosa
South Florida, Keys, Orlando

May 9, 2017
Paranormal Investigation
Residence
Doral, Florida

May 6 & 7, 2017
Event
3rd Annual Black Angels Hearse & Pro Car Show
Westfair Fairgrounds
Council Bluffs, Iowa

April 1, 2017
Paranormal Investigation
Victor Hotel
Victor, Colorado

March 25, 2017
Paranormal Investigation
Gulfstream Hotel
Lake Worth, Florida

February 2017
Paranormal Investigation
Museum of Colorado Prisons
Cañon City, Colorado

February 22, 2017
Radio Interview (8-10 PM)
La Poderosa 670 AM
El Mundo al Día con Enrique Encinosa
South Florida, Keys, Orlando

February 18, 2017
Paranormal Investigation
Undisclosed location
Broward County, Florida

February 3, 2017
Paranormal Investigation
Deering Estate
Miami, Florida

January 2017
Paranormal Investigation
Cheeseman Park
Victor, Colorado

January 21, 2017
Paranormal Investigation
Private Residence
Omaha, Nebraska

January 18, 2017
Radio Interview
La Poderosa 670 AM
El Mundo al Día con Enrique Encinosa
South Florida, Keys, Orlando

January 11, 2017
Award Ceremony
Programming Partner of the Year
Deering Estate
Miami, Florida

January 6, 2017
Event Host
Deering Estate
Miami, Florida
Recent Press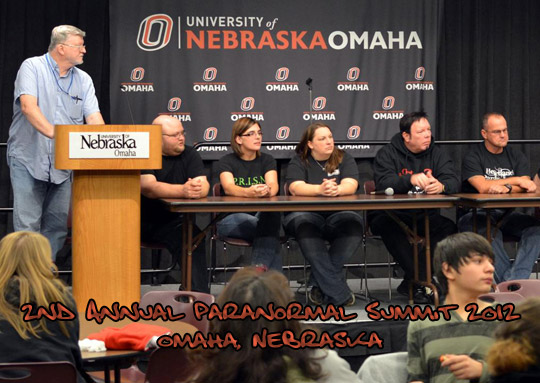 November 3, 2012 - Newspaper

PRISM Director Carl Norgard and PRISM investigator Brian Heath were mentioned in an article entitled, Groups seek proof in a world of darkness. The article centered around PRISM's investigation of the Ball Cemetery in Springfield, Nebraska and was written by World-Herald Leader Staff Writer Mike Bell.

>> Read the article here
November 2012 - Private Investigation
October 31, 2012 - Radio
October 26, 2012 - Radio

October 25, 2012 - Private Event
Elkhorn Ridge Middle School
Elkhorn, Nebraska
8th grade class
PRISM guest speakers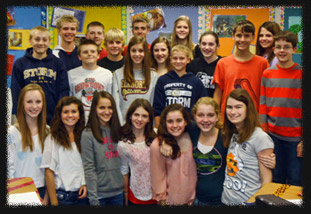 October 23, 2012 - Newspaper

PRISM lead investigator Kelley Kennedy and our partners at UNO Paranormal Society (UNOPS) were highlighted in an Omaha World-Herald newpaper article entitled, Ghosts were object of search at UNO's Paranormal Summit.
The article was written by World-Herald staff writer Cara Pesek.

>> Read the article here
October 25, 2012 - Newspaper

Journalist Krystal Sidzyik from the UNO Gateway newspaper wrote an article entitled, UNO's Paranormal Summit A Frightening and Fun Success. The article talks about the 2011 Paranormal Summit and PRISM's involvement with it.

>> Read the article here
October 19, 2012 - Private Investigation

Overnight Investigation w/ Q98.5 Winners!
Squirrel Cage Jail
Council Bluffs, Iowa

October 19, 2012 - Website
PRISM Website 2.0 Release Date!
October 18, 2012 - Public Event
Nebraska Film Association
Dead Hour Horror (Season 3) Kick-off Event
Guest presentation by PRISM
Time: 7:00 pm
Location:
Lucky Bucket Brewery
11941 Centennial Rd.
La Vista, Nebraska 68128
October 17, 2012 - Newspaper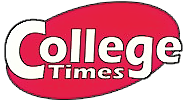 College Times reporter Nicholas Sauma wrote an article entitled, Scares, Fun At Paranormal Summit, in which PRISM's involvement in the 2012 Paranormal Conference is discussed.

>> Read the article here
October 12, 2012 - Public Event
PRISM guest speaker at the 2nd Annual Paranormal Summit in Omaha, Nebraska.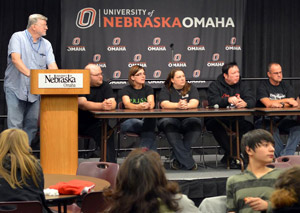 October 3, 2012 - Radio
PRISM director Carl Norgard and PRISM investigator Kelley Kennedy were interviewed on Omaha, Nebraska's Q98.5 FM on the Pat & JT in the Morning radio show. They spoke about the Squirrel Cage Jail investigations and several of our EVP recordings were played.

MARCH 2012 - BOOK | Murdered in Their Beds By Troy Taylor

Supernatural historian and the author Troy Taylor wrote about a paranormal experience he, Ursula Bielski, and PRISM founder David Pierce Rodriguez witnessed at the Villisca Axe Murder house in Villisca, Iowa on May 7, 2005 in his new book entitled, Murdered in Their Beds: The History & Hauntings of the Villisca Ax Murders. The book is written by Troy Taylor and published by Whitechapel Productions Press.


PRISM Press & Events Archives