Events & Investigations
December 2014:
The Edinburgh Manor
Scotch Grove, Iowa

November 18, 2014:
Private Investigation
Council Bluffs, Iowa

November 14, 2014:
Private Investigation
Omaha, Nebraska

November 1, 2014:
Private Investigation
Omaha, Nebraska

October 31, 2014:
Pat & JT In the Morning Q98.5
​Omaha, Nebraska
On air from: 6:30 AM - 9:30 AM

October 25, 2014:
Event
Pat and JT After Dark 2.0
Omaha, Nebraska

October 24, 2014:
UNO Paranormal Summit
~ In Memory of PRISM Omaha Director, Carl Norgard ~
Omaha, Nebraska
6 PM to 10PM

October 22, 2014:
Presentation
Elkhorn Ridge Middle School
Omaha, Nebraska

October 17, 2014:
Private Tour/Investigation
The Charles Deering Estate
Cutler, Florida

October 10, 2014:
Private Investigation
Omaha, Nebraska

September 6, 2014:
Private residential investigation
David City, Nebraska

May 22, 2014:
PRISM Omaha will be speaking at the R M Marrs Magnet Middle School for their week-long exploratory 'Ghost Hunters' unit.

May 10, 2014:
PRISM Miami conducting a private residential investigation with our friends Messengers Paranormal.

April 2014:
PRISM Miami researching several South Florida possibly haunted locations: Coral Castle, the Merrick House Coral Gables, the Biltmore Hotel, City of Miami Cemetery, Pinewood Cemetery, and Charlotte Jane Memorial Park (Coconut Grove Bahamian) Cemetery, the Coconut Grove Playhouse, and Peacock Park.
April 11, 2014:
Paranormal Investigation
Villisca Ax Murder House
Villisca, Iowa

February 2014:
Paranormal Investigation
Sokol Underground
Omaha, Nebraska

January 18, 2014:
Paranormal Investigation
Doodle's Grill
Glenwood, Iowa

>> More PRISM events
Recent Media


Pat & JT Q98.5 After Dark!
9pm to Midnight Saturday 10/26/13
Live @ the Q98 Five Leinie Lounge
Hosts: Pat & JT
Guests: PRISM & Psychic Andy
Encore broadcast:
Part 1 | Part 2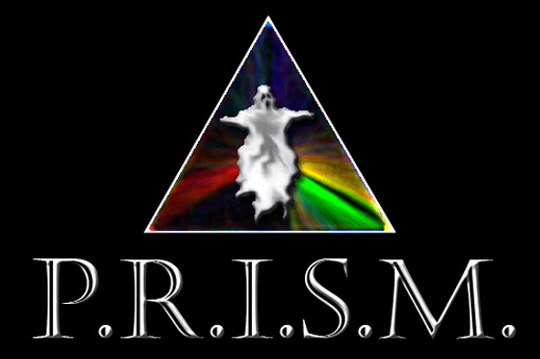 Below are some of our favorite paranormal investigations spanning the past 9 years.

The following investigation files include various photographs, video clips, and audio files and we believe that many of the anomalies that we have documented in these files include evidence of the paranormal.

None of the evidence has been falsified. As such, we present our findings publicly and ask you to be the judge of what is, or is not, paranormal.


"For those who believe, no explanation is necessary; for those who do not, none will suffice."
~ Joseph Dunninger
Comments
A comment box can be found at the bottom of each investigation page. We would love to hear your thoughts!