PRISM Network
Recent Press

November 3, 2012: PRISM Director Carl Norgard and investigator Brian Heath were mentioned in a newspaper article entitled, Groups seek proof in a world of darkness. The article centered around PRISM's investigation of the Ball Cemetery in Springfield, Nebraska and was written by World-Herald Leader Staff Writer Mike Bell.

>> Read the article here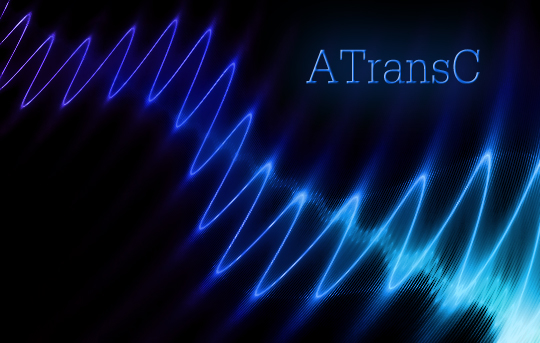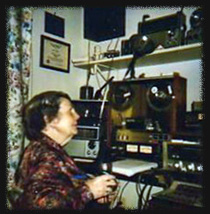 Association TransCommunication (ATransC)
was founded by
Sarah Estep
in 1982 as the American Association of
Electronic Voice Phenomena (AA-EVP)
. Her objective was to "provide objective evidence that we survive physical death in our individual conscious state."
Sarah's focus was on EVP and ITC, and her friendly style of reporting endeared her to many people just learning about these phenomena. She provided a community for people who knew of EVP, but had no one to discuss it with or who could teach them how to use EVP to contact a loved one. Remember, Jürgenson discovered EVP in 1959 and the AA-EVP was begun only twenty-three years later. For a time without the Internet, that is almost like a week in "Internet days." Sarah was a true pioneer.

Tom and Lisa Butler assumed leadership in 2000, and attempted to continue Sarah's work without changing to Association's personality. Taking advantage of the Internet, first an email messaging group was used for sharing examples and asking questions in a "members helping members" environment. This has now been evolved to a discussion board known as the Idea Exchange.

The association is actually an international one with members from over twenty countries. Most international members (members not living in the USA) receive the NewsJournal via email as a PDF file. With improvements in translation technology, language is not as great a barrier as it was in 1982, and the NewsJournal and this website are helpful for most people, no matter where they live.

EVP was officially "discovered" in 1959, so it was still very new in 1982 and there were few support groups for people wishing to learn about it, so Sarah filled an important need of the time. But in fact, EVP is just one form of communication from the other side. To understand such communication, it is necessary to study all forms of trans-etheric influence. For instance, audio forms of ITC (known as EVP) shares important characteristics with visual forms of ITC.
The
AA-EVP
was recognized around the world as a good place to learn about these phenomena from an objective and well-considered perspective. We have always attempted to make the organization accessible to scientists and grieving parents alike.
Association TransCommunication
continues to maintain focus on compassion, objectivity and research, but now there is an added focus on understanding what the evidence suggests and the implications of that on how we live. It is important to understand that there is a "so what" to understand we survival physical death. Our aim is to help all of us understand what that is.